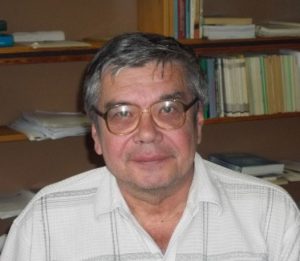 It is with great regret that we inform you on the passing away of one of NACEE's founding members and member of the NACEE Supervisory Board, Dr. András Rónyai.
After graduation from the Astrakhan Fisheries Institute (currently: Astrakhan State Technical University) in 1979, András Rónyai started working at the Fish Culture Research Institute, Szarvas, Hungary. From the 1980s, he participated in several research programmes on catfish, crayfish and sturgeon farming. From 1991, he held various positions at the Rearing Technology Department, including the heading of the department. In 2013-2015, he was HAKI's deputy director for research.
Internationally, Andras Ronyai was most known for his works on the development of the rearing technology of sturgeons, mostly sterlet. He made significant contributions to the elaboration of the propagation technologies of sturgeons and pike-perch, thus developing the aquaculture of Hungary and other European countries.
Dr. Andras Ronyai had over 240 scientific publications and 3 registered patents. His work was characterized by strict adherence to the scientific principles, critical approach and meticulousness, which he demanded from his colleagues, too. His scientific excellence, knowledge of languages and commitment to the fisheries sector made Andras Ronyai one of the leading figures of Hungarian aquaculture development.
In 2018, Mr. Ronyai renounced his NACEE membership due to his deteriorating help.
NACEE expresses its sincere condolences to his family in these difficult times.